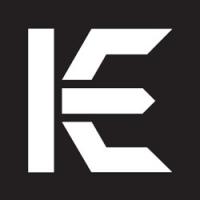 Kova Engineering (Saskatchewan) Ltd.
The Crane Inspection and Engineering Professionals.
---
More About
Kova Engineering (Saskatchewan) Ltd.
Established in 1994, Kova Engineering (Saskatchewan) Ltd. is a diverse and unique engineering and consulting company in the crane and lift equipment industry. We have expertise in designing one-of-a-kind industrial structures, the certification of equipment and structural steel, and non-destructive testing on ferrous and non-ferrous materials.
Committed to Safety. Safety is our first priority when it comes to our projects. We strive to maintain a safe work environment for our employees, our clients and the public.
Committed to Quality. Building on over 25 years of experience working hands on in the industry allows us to continually work on improving our processes and provide the level of excellence our clients have come to expect from working with Kova.
Committed to You. Working with Kova means your project receives the highest quality of specialized engineering, drafting, and inspection services. Our products and services will meet your specified contractual and project requirements every time.
Our Core Services:
Engineering Consulting
3D Laser Scanning
Crane & Lift Equipment inspection and certification
NDT & Welding Inspections
Dielectric Maintenance Testing
---
Photos
Kova Engineering (Saskatchewan) Ltd.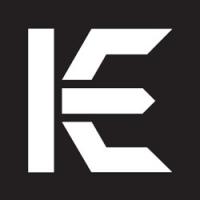 Additional Location #1
#4 - 2102 E Redbear Ave.
Regina, Saskatchewan S4N 6H9
(306) 585-6001 • (306) 585-2993
View in Google Maps
Technical Capability Summary
Construction
Tanks - Design Tanks - Engineering
Consulting
Equipment Maintenance Mining - Design Mining - Engineering Oil & Gas Operations and Maintenance - Engineering Quality Assurance/Quality Control Quality Assurance/Quality Control - Engineering
Conventional oil and gas Engineering
Structural Structural - Concrete Structural - Steel
Equipment
Cranes - Engineered lift plans Equipment - Safety
Heavy Equipment
Industrial Machinery - Design Industrial Machinery - Engineering Industrial and Oilfield - Design Industrial and Oilfield - Engineering Inspection Inspection - Quality Assurance Inspection - Structural Mining - Design Mining - Engineering Mining - Quality Control
Instrumentation & Electrical
Equipment, Industrial - Design Equipment, Industrial - Engineering Industrial - Design Industrial - Engineering
Light Vehicles
ROPS/FOPS Designs
Mechanical & Piping
General Mechanical - Engineering Parts - Mechanical & Piping - Design Parts - Mechanical & Piping - Engineering Pipe - Couplings - Design Pipe - Couplings - Engineering Pipe - Steel - Design Pipe - Steel - Engineering
Surveying
General - 3D Scanning
Testing
Load ROPS/FOPS Certification
Underground
Mining Services & Underground Development - Design Mining Services & Underground Development - Engineering Shaft Sinking - Design Shaft Sinking - Engineering Shaft Sinking - Quality Control
Welding
Welding Service - ASME Welding Service - CWB