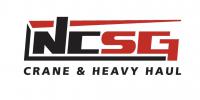 NCSG Crane & Heavy Haul Ltd.
NCSG is well-positioned to be your lifting and specialized transportation solutions provider of choice throughout western North America. We offer over 405 mobile cranes of up to 1,350 ton capacity, 400 conventional trailers, 300 lines of hydraulic platform trailers, as well as SPMTs, hydraulic gantry systems, module weighing systems, and Jack-and-Slide capabilities.
---
More About
NCSG Crane & Heavy Haul Ltd.
With over 1,000 employees in our organization, NCSG services customers stretching from the Arctic Circle of northern Canada all the way down to the United States Gulf Coast. NCSG provides crane and heavy haul services to various industries such as oil & gas, utilities, forestry, mining and wind energy.
---
Photos
NCSG Crane & Heavy Haul Ltd.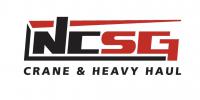 Additional Location #1
#10 Industrial Drive West
White City, Saskatchewan S4L 5B1

View in Google Maps
Technical Capability Summary